We are JCI. Help us share our story.
We are young active citizens all over the world. Living, communicating, taking action and creating impact in our communities. Are you a young active citizen? Do you want to make a difference in your community? Join us on this journey of local action for global impact.
105
Years of Global Impact
100+
National Organizations
5K+
Community Organizations
JCI Mission
To provide development opportunities that empower young people to create positive change.
JCI Vision
To be the leading global network of young active citizens.
Taking action & providing sustainable solutions.
JCI is a nonprofit organization of young active citizens age 18 to 40 who are engaged and committed to creating impact in their communities. Active citizens are individuals invested in the future of our world. JCI gathers active citizens from all sectors of society. We develop the skills, knowledge and understanding to make informed decisions and take action.
Everyday in over 100 countries.
As globally minded young people, we all have rights, responsibilities and share goals. We find targeted solutions to local issues benefitting our communities, our world and our future. Embracing new ideas, collaboration and diversity, we have the passion and courage to address the critical challenges of our time.
How is JCI different from other nonprofits?
JCI members take initiative to solve local challenges. More than a one-time donation or service opportunity, we focus on sustainable impact locally and globally. It only takes one active citizen to change the world. Be that active citizen today.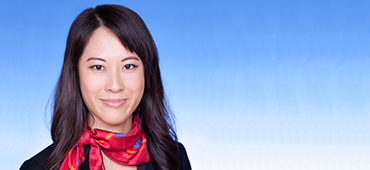 Being an active citizen means to take initiative to better myself, empower those around me and equip ourselves with the tools to create positive change in the community and in the world.
Jessica Lee
JCI East Kowloon, Hong Kong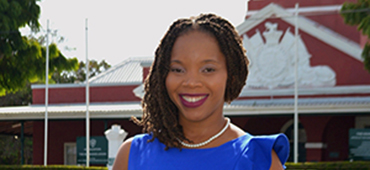 Active citizenship is inspiring people to recognize their collective responsibility for the state of their communities and being conscious of their rights.
M. Abena Agard
JCI Barbados, West Indies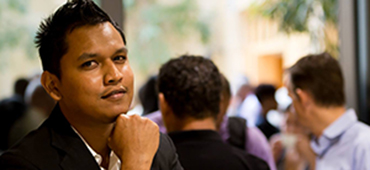 JCI has empowered me to add more value to my community, while leading and serving by example. At the same time I have been given the opportunity to share my story of impact with others.
Rajiv Hieralal
JCI Urban, Suriname
Founding a Movement
By the age of 18, Henry Giessenbier Jr. formed the Herculaneum Dance Club, a social outlet for the community's youth. Unknown at the time, Giessenbier was laying the foundation for what would become a global movement. On October 13, 1915, the first JCI Movement was founded when 32 men joined to form the Young Men's Progressive Association (YMPCA) at the Mission Inn located in their hometown of St. Louis, USA.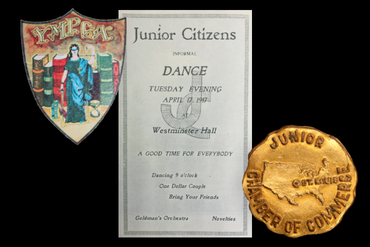 St. Louis Chamber of Commerce Emblem
The Young Men's Civic Progressive Association members received acknowledgement from the broader community, however on November 30, 1915 official recognition of the organization was granted after enrolling as a member of the Mayor's Conference of Civic Organizations. One year later, the YMPCA became known as the Junior Citizens and soon the Junior Chamber of Commerce, after affiliating with the St. Louis Chamber of Commerce.
The First National Convention
In June 1920, with 41 cities present, the U.S. Junior Chamber of Commerce held their first official convention, where their first constitution was adopted and the first President, Henry Giessenbier Jr., was elected. Giessenbier closed the ceremony with his expressed goals for the organization: "We have definitely launched a great institution into the world of progress. Let us hope that from this institution will emerge citizens of loftier ideals, higher privileges, greater opportunities, purer patriotism, broader ideas of service and greater capacity for happiness." — Founder, Henry Giessenbier, Jr.
Aviation Expansion and Voting Participation
In 1926, after gaining Charles A. Lindbergh, commercial aviation pioneer, as a member, the U.S. Junior Chamber of Commerce pursued to expand aviation throughout the United States by working to establish and promote airport construction, encourage air mail usage and mark towns for easy identification from the air. That same year, the Get Out the Vote campaign was initiated in which the U.S. Junior Chamber of Commerce became the first national organization to conduct a systematic campaign to educate citizens of their civic duty to vote. As a result, 12 million more individuals voted in the 1928 election than in 1924.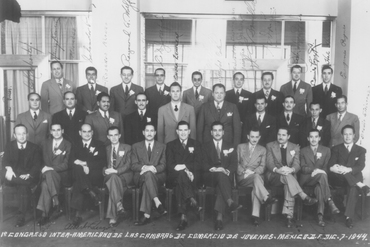 Inter-American Congress in Mexico City
On December 11, 1944, the Inter-American Congress was held in Mexico City. Representatives from the United States, Costa Rica, El Salvador, Guatemala, Honduras, Mexico, Nicaragua and Panama gathered to officially establish Henry Giessenbier's 24-year-old civic association as an international organization, Junior Chamber International.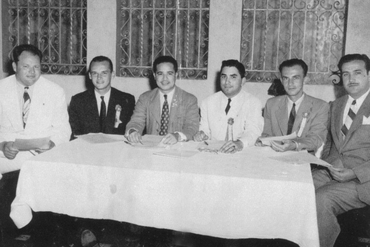 The First JCI World Congress
In 1946, with their new international presence recognized, the first JCI World Congress took place in Panama City, and included the adoption of a provisional Constitution.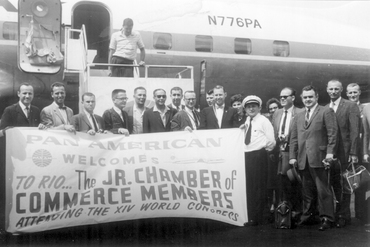 Partnerships Connecting Young People
JCI members partnered with Pan American Airlines during the 14th JCI World Congress to connect young active citizens with JCI members from around the world.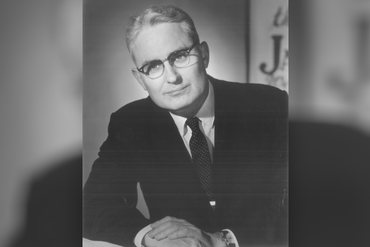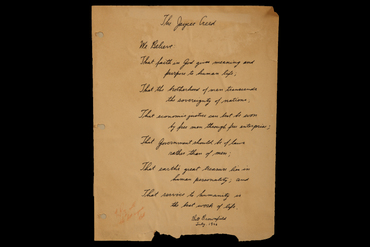 JCI Creed Outlines Fundamental Values
Written by C. William Brownfield, the JCI Creed, a six-line statement of the beliefs and principles of the JCI Movement, was officially adopted in 1948 uniting individual members across the world.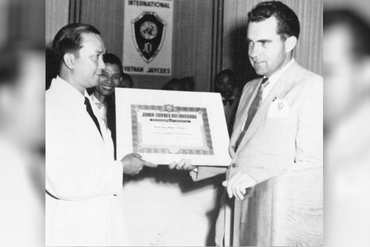 Operation Brotherhood
Exemplifying the value of brotherhood, JCI's first international campaign launched in 1954. Operation Brotherhood was developed through collaborating with the United Nations to support refugees fleeing communism in Vietnam. The campaign included large-scale fundraising efforts that raised US $1 million, assisted more than 730,000 individuals through health and wellness programs and created more than 350 community living spaces for refugees.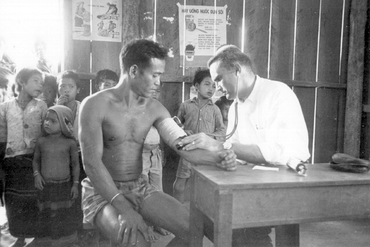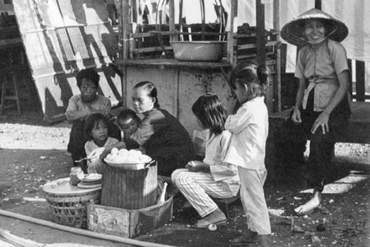 Project Concern
In 1965, Project Concern was started to administer dental and primary care to underprivileged individuals in Hong Kong, Vietnam, Mexico and the Appalachian Mountains in the United States. While the program grew internationally in 1965, it was started by JCI Hong Kong in 1962, spreading to other National Organizations before its international adoption.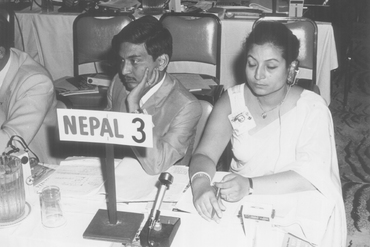 Opportunities for Women
Throughout the 1970's, membership growth among women soared and in 1971 the first female National President was elected in Nepal.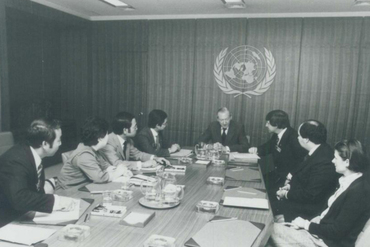 JCI and the United Nations
In 1954, the United Nations Economic and Social Council (ECOSOC) granted JCI Special Consultative status, officially defining the supportive relationship between JCI and the UN. In the photo above, 1981 JCI President Gary Nagao visited with the UN Secretary-General Kurt Waldheim at the United Nations to discuss the long-standing partnership between the two organizations.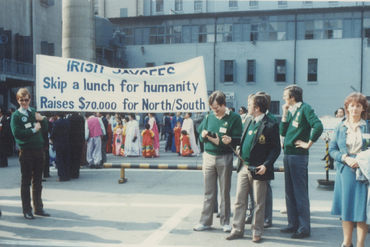 Peaceful Solutions led JCI
Starting in the 1980's, organizational themes focused heavily on equality, internationalism and world peace in response to civil conflicts, assassination attempts and acts of terror as well as increasing global inflation and an oil and energy crisis. At the 1982 JCI World Congress in Seoul, South Korea, delegates skipped lunch to raise funds and support for disadvantaged populations on the North and South Korean border.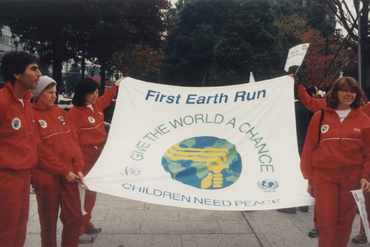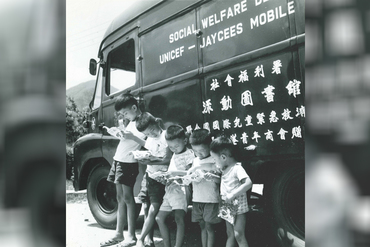 Peace and Literacy for Children
The first Earth Run at the 1986 JCI World Congress promoted UNICEF and "Global Peace for Children." Later, in the 1990s JCI officially established a partnership with UNICEF based on the organizations' mutual commitment to protect and support children. In another project dedicated to child development, members of JCI Hong Kong established the first children's library and provided mobile libraries to the Social Welfare Office in 1986.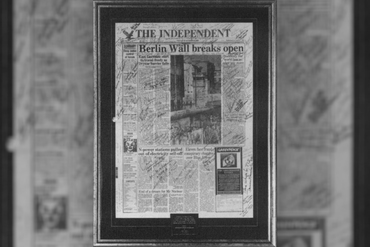 JCI Supports Fall of the Berlin Wall
In 1989, JCI Presidents signed "The Independent" describing the fall of the Berlin Wall and presented it to JCI Germany.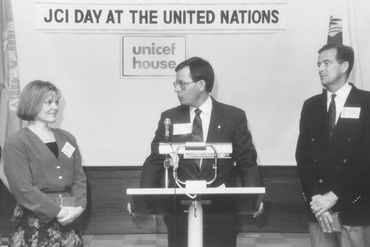 JCI Day at the United Nations
Throughout the 1990's, JCI and its long-time partner the United Nations organized JCI Day annually on December 11th at the UN to educate young people on global challenges and how their history of cooperation can inspire local collaborations.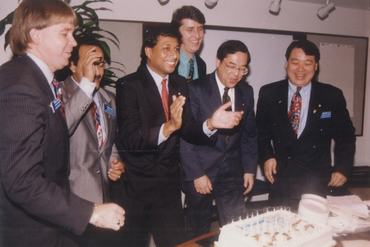 JCI Celebrates 50 Years of International Action
Half a century after the JCI Movement expanded internationally, JCI celebrated its 50th anniversary. JCI leadership blows out candles to celebrate this momentous occasion. Other celebrations included publishing a JCI Golden Anniversary Book to commemorate 50 years of history since founding internationally in 1944.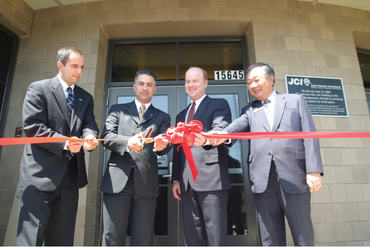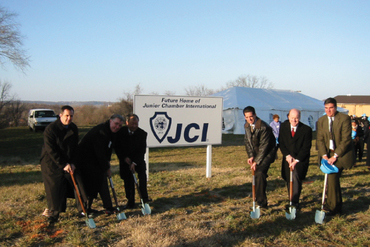 JCI World Headquarters Relocates to City of its Founding
On November 30, 2002, JCI stakeholders attended the groundbreaking ceremony for the new location of the JCI World Headquarters. After nearly 50 years of being located in Tulsa, Miami or Coral Gables, USA, the headquarters relocated back to the city where the JCI Movement was founded, St. Louis, USA. The building was inaugurated on June 23, 2004.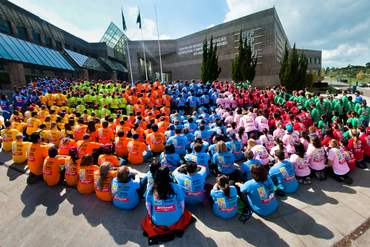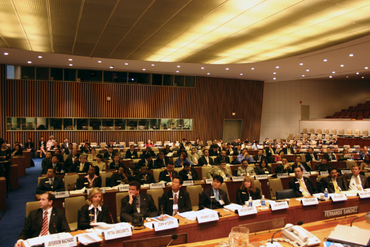 JCI Adopts the Millennium Development Goals
First a resolution of the JCI-UN Leadership Summit, in 2004 JCI members committed to join leaders around the world to advance the Millennium Development Goals. Members globally continued to run national and local projects aimed to advance these eight global development goals, which ranged from eradicating extreme hunger and poverty to combating HIV/AIDS and malaria.
The Fight Against Malaria
To advance MDG #6, Combat Malaria, HIV/AIDS, and other diseases, JCI formalized a partnership with the UN Foundation's Nothing But Nets campaign in 2008, which focused JCI members' actions to raise global awareness, advocate for government funding and fundraise to support the fight against malaria through prevention. Over the next eight years, JCI raised over US $3.5 million for malaria prevention.
The JCI Active Citizen Framework
To increase the quantity of projects that result in sustainable solutions, the General Assembly of the 2010 JCI World Congress adopted the JCI Active Citizen Framework, a roadmap of actionable, results-driven steps to produce sustainable impact. This framework has been a guiding force behind grassroots projects around the world, resulting in sustainable solutions such as a medical camp in Bangladesh slums for expectant mothers lacking prenatal resources, community farming in the Dutch Caribbean, apprenticeships for unemployed youth in Europe and voter awareness campaigns across African nations.
100 Years of Impact
As JCI celebrated the 100th Anniversary of the JCI Movement, the moment presented itself for the organization to reflect upon and celebrate 100 Years of Impact. Celebrations included parties, 100th Anniversary documentary screenings and a commemorative monument and unveiling at the JCI World Headquarters. JCI members across the globe participated in Project Impact 100 with the goal of empowering young people and their communities to impact the lives of 100 individuals by taking grassroots action to create positive change; 467,540 individuals were impacted globally.
Ending Extreme Poverty, Inequality and Climate Change by 2030
2016 was the first year of implementation for the 15-year global development agenda—The Global Goals for Sustainable Development. These 17 ambitious goals aim at achieving three extraordinary tasks: end extreme poverty, fight inequality and injustice and combat climate change. During the 2015 JCI World Congress in Kanazawa, Japan, JCI leaders committed to advancing these goals by creating awareness, taking action on the goals most relevant in their communities and taking responsibility to hold JCI members as well as all sectors of society accountable to implement and monitor the progress of the Global Goals.
Donate
Support our impact! Donations fund numerous national and international projects contributing to training, development and sustainable, positive change around the world.