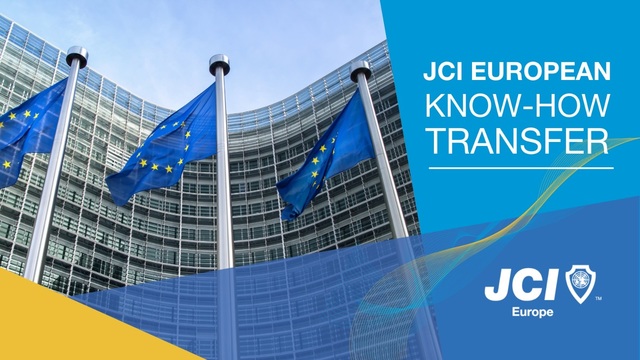 History
The Know-How-Transfer (KHT) is a JCI program that was first initiated by JCI Germany where it is conducted on local and national level for over twenty years now. The program allows JCI members to participate in the European decision-making process by communicating with Members of the Parliament. The project benefits JCI members by helping them become acquainted with leaders of the Parliament, as well as politicians by creating contacts to active citizens from their constituency.
After witnessing the great success of the JCI Germany project, JCI Europe endorsed the Project on European level. During the JCI European Know-How Transfer in Brussels, Belgium, JCI Members have the opportunity to communicate directly with European Commission (EC) officials and numerous Members of the European Parliament (MEPs), thus strengthening personal contacts and increasing understanding between politicians and civil society.
Early Beginnings
On October 11 - 12, 2005 in Brussels, leaders of the European Parliament and the European Commission, among them Jose Barroso, at the time President of the European Commission, warmly welcomed 44 JCI Europe Members from 16 countries. The European Parliament opened its doors to JCI Members, not just for plenary sessions, but also parliamentary meetings, committees and various parliamentary working groups.
Today
The 2023 edition of the JCI EUKHT will be held in person. This is the first in-person event since 2019. There will be a few preparatory online sessions ahead of the live event that registered participants are required to attend.