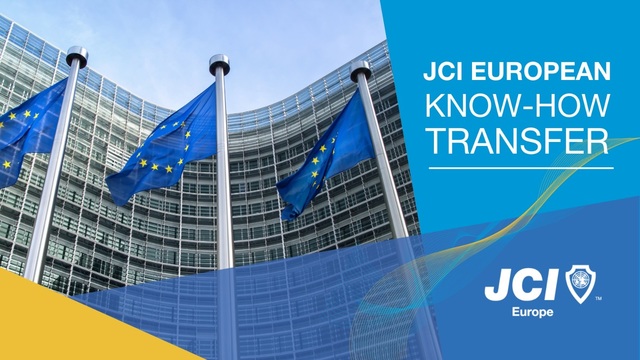 Application form:
https://docs.google.com/forms/d/e/1FAIpQLSfJ4NaQ2DK2pL7b5ooHR-hu5eDalhJVJ3K-GdisVbYPYZ7V4g/viewform
Price
Early Bird: €75 (1st June 2023 - 31st July 2023) for both members & non members.
Full price for Members: €100 (1st August - 20th September 2023)
Full price for non-Members: €130 (1st August - 20th September 2023)
Payment procedure:
Registration is done Online.
Once you completed the application form, you will get a confirmation email and you can proceed with the payment.
Payment will be done via invoice and a bank transfer.
Important!
The participation fee does not cover any flights, accommodation and Food &Beverages. Participants would need to support themselves with the rest of the costs but they are in control of these costs, by choosing how to travel, where to stay and what to consume F&B related.
Your registration will be considered complete once you submit the payment of the registration fee. Registration fee will be settled via an invoice issued by JCI Europe and payment done via a bank transfer.
Please note that we will review the applications before sending the official confirmation email and the invoice to settle the registration fee.
The daily programe when in Brussels will start early everyday, so we recommend you book hosting options that have quick or close access to public transport.