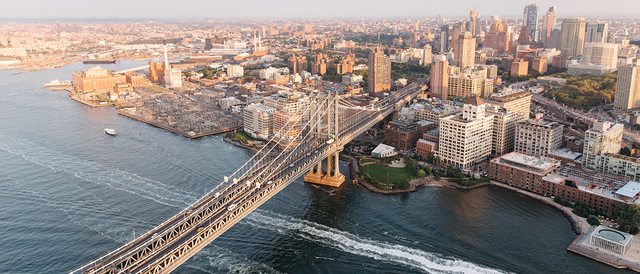 A vibrant, bustling city with cultural diversity unseen in any other metropolis, New York City provides an appropriate backdrop for the JCI Global Partnership Summit's discussions on collaboration and cooperation.

The largest metropolitan area in the United States, New York exerts a powerful influence over worldwide activity in commerce, finance, culture and entertainment. In and of itself, the city is a case study in international synergies and successful collaboration between industries and governments.

General Information
Average July temperatures:
High Temp - 29°C (85°F)
Low Temp – 21°C (69°F)

Currency: United States Dollar

Languages Spoken: English
Airports
New York LaGuardia
Newark Liberty International (New Jersey)
Public Transportation
New York City Transit Authority Subway
New York City Transit Authority Buses
Taxi Services
Amtrak
Visas
Delegates traveling to New York City from outside the U.S. should verify with the U.S. embassy in their country if a visa is required.
Learn more about the visa procedure on the registration site.

Tourism Information
For information on shopping, nightlife, food and beverages, visit the New York State Board of Tourism and the Official Guide to NYC.