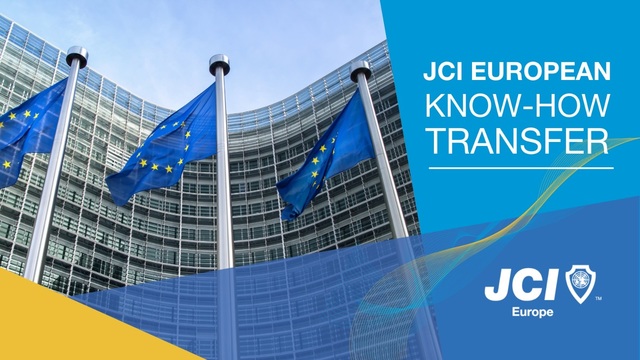 The JCI European Know-How Transfer (EUKHT) is a job shadowing exchange program between young leaders and European decision-makers. The program allows participants to experience work at the European Parliament and to take part in the European decision-making process.
At the same time, as an exchange of knowledge and experience the participating Members of the European Parliament (MEP) learn from socially responsible young leaders and entrepreneurs about challenges their constituencies are facing, common solutions and community needs. Thus, the project strengthens personal contacts and increases understanding between European politicians and young leaders.
This exchange programme is open to JCI and non-JCI members between the age of 18 and 40 years.
Interested participants will need to attend a few online training sessions before the in-person event in Brussels.
This event is wheelchair accessible and sensory friendly.
Participants are welcome from any country in the world, not only those coming from EU member states. We are subject to European Parliament strict rules and regulations for admissions of participants to this programe and all EU institutions premises. Their decision is final and will not be appealed.
In 2019, the EUKHT programe was shortlisted for and awarded with a recognition by the "Altiero Spinelli Prize for Outreach" for enhancing citizens' understanding of the European Union.
Theme of 2023 JCI European Know-How Transfer: Young Leaders Talk - Transforming Europe
What can I learn and experience by participating?
understand how the MEPs work and how the European institutions work
learn how you can contribute to shape European politics and the future of Europe
participate in online training sessions, virtual group meetings and in person plenary sessions with the Representatives of the European Institutions on current important topics
be introduced to key European Institutions (European Parliament, European Commission) and the way they operate at national, European and international level
learn more about pursuing a career at any EU institution
meet and network with other international NGOs that have the same mission as JCI and build new connections