European Parliament


Since 2016 MEP Siegfried Muresan (EPP) from Romania and former JCI member is patron of the program.


"The JCI European Know-How Transfer programme gives participants the chance to visit Brussels and experience the work of the European Institutions first-hand. Young entrepreneurs get an insight into the decision-making process by accompanying a Member of the European Parliament for three days. This exchange is important for two reasons: First, it gives young Europeans the opportunity to understand the functioning of the European Parliament from within and allows them to evaluate the impact the EU has on their everyday lives. Second, we, as politicians, benefit immensely from this exchange of views with active citizens from our constituencies to better understand their challenges and how our work in the European Parliament can make a difference. I warmly encourage you to participate in this programme and, once you return from this trip, promote what you have learned about the European idea at home."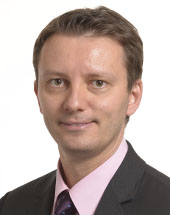 JCI The Heart of Europe
JCI The Heart of Europe (THOE) is a local organization of JCI Belgium with an international focus/ Thanks to its strong diversified membership JCI THOE is made up of more than 20 nationalities. Since 2017 the JCI local organization JCI THOE is strongly supporting the program on the ground.
The JCI European Know-How Transfer 2018 is lead by a team of highly motivated, experienced and very dedicated JCI members keen to support the program:
- Simona Losmanová – JCI EU KHT COC Director
- Ms Edith Patron – 2017 JCI THOE President
- Mr Adel Beliouz – 2018 JCI THOE President
- Mr Laurent Rozenfeld – Senator JCI Belgium
JCI THOE is committed to provide a first class service to all participants by providing local JCI guides & contacts and ultimately a free JCI home hospitality for participants in need.